ACUPUNCTURE & BIO RESONANCE THERAPY IN CANNOCK
Therapeutic Healing For Your
Mind & Body
Rest assured all of our treatments are gentle and relaxing – with natural methods that deliver effective and long-lasting results. Every appointment will leave you feeling calmer, healthier, and more balanced than ever before.
Book An Appointment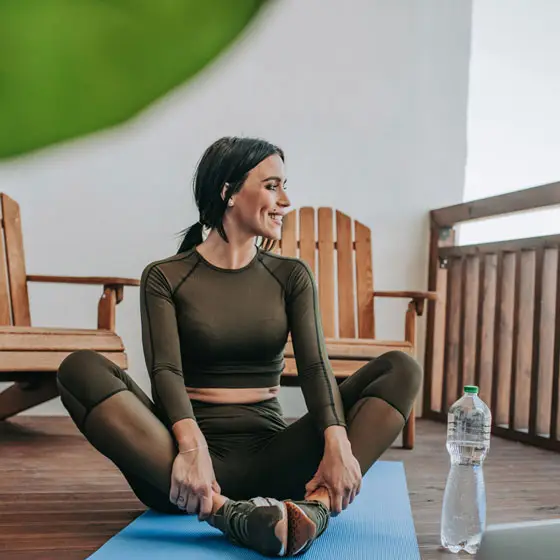 A Range Of
Natural Treatments To Help You Feel
Healthier & Pain Free
The benefits of being balanced can be felt in all areas of your life – from health and happiness to relationships with others. We help you achieve this using our expert knowledge in nutrition counselling as well as holistic treatments including acupuncture, massage, and bio-resonance therapy.
Acupuncture
Acupuncture offers a safe and proven way to help with specific aches, pains and health conditions…
View Acupuncture Therapies
Bio-Resonance
A relaxing and non-intrusive scan of the entire body using our state-of-the-art Bio Resonance equipment…
More About Bio Resonance
Massage
A wide range of stress relieving and stimulating massage treatments from our qualified and highly experienced therapists…
View Massage Therapies
Bio Resonance Body Scan
Our Bio Resonance scanner is one of only a handful of state-of-the-art appliances in the UK which scans the entire body in a non-intrusive way. The analysis allows us to evaluate the patient's body by using frequency patterns of organs and systems.
3 Scans To Choose From
Each session involve sitting or lying on a bed with headphones on whilst we show you the detailed information on a large screen. It's very relaxing and you won't notice a thing!
Explore Bio Resonance
OUR MOST POPULAR TREATMENTS
Acupuncture, Massage & Holistic Treatments
We can help with a wide range of issues including but not limited to: stress, anxiety, depression, insomnia, digestive problems, hormonal imbalances and more. Use our services to get back in shape or maintain your health.
MODERN LIFE CAN BE TOUGH
You Will Leave Feeling Calmer & Healthier
In a world of constant changes we can be put under pressure that affects both our physical health and our mental health. We use acupuncture, massage and holistic treatments to help you get to the root of the problem.
Women's Health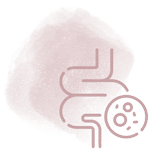 Digestive Health
Mental Health
Addiction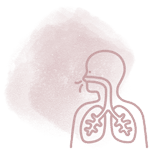 Respiratory Health
Some Of Our Happy Clients
(Hover to pause)
Tracey Bird
Google reviews
After using this service several times, I would recommend it to anyone who feels that other methods have maybe not worked as well. The service offered is excellent. Jose is so knowledgable with all the treatments he offers, giving advice when needed. He is helping me on a tough journey and with his help and knowledge I feel in a much better place.
Thanks so much.
Phil Bates
Google reviews
José is a very knowledgeable guy and makes you feel comfortable straight away. It seems that it doesn't matter what ailments you may have, he can help you with it! I went to help reduce stress and blood pressure and it really has helped. Well worth trying it out.
Alveen Biggs
Google reviews
Jose has so much knowledge, there isn't anything he can't help you with. I would highly recommend him. I feel so much better when I have been for a treatment.
Mary-Ann Burke
Google reviews
I have been having treatment from Jose for a number of years for a variety of issues and always been totally satisfied with the results. I now been diagnosed with Polymyalgia Rheumatica and treatment from Jose eases pains and boosts my energy levels. Thoroughly recommend.
Sarah Pritchard
Google reviews
Jose has been treating me for a foot injury, even after one treatment the pain was almost removed. It seems very strange to say that having acupuncture is a very relaxing experience but it is! I would highly recommend it and Jose is very knowledgeable. The clinic is very nice where the treatment was done.
The Samalyst
Google reviews
I would recommend the bio-resonance scan to anyone. Basically the scan and the follow up scans allowed me to see where I was weak and then how I could improve with certain alterations such as some meditation. But the proof is in the pudding where you see an area of brain function dramatically improve. Honestly it's been life changing. Jose is also a really nice and knowledgeable guy as well. His life recommendations are also very wise. But he is not overbearing in any way.
Jay Matthews
Google reviews
ose is an excellent being. The acupuncture also his philosophy on life was great.
George Mercer
Google reviews
Unreal experience. I would advise anyone to make an appointment you will not regret it. Welcoming environment and extremely clean.